Unleash Your Best Self with CatchLife's Premium and Affordable Aesthetic Procedures in Turkey
Experience the best service with CatchLife
Rhinoplasty
During your journey, we will always be there for you
Discover What Awaits You On Your Journey
Once you've made your decision to start your journey with us, our clinic will initiate contact to collaboratively plan your personalized treatment. A member of our team will be waiting to welcome you when you arrive at the airport and will provide VIP transfer to your accommodation. Before we start your process, you'll first have your pre-op tests and meet with our highly qualified doctors for initial consultations to finalize your treatment plan.
We will get you ready for a secure hospital discharge when your treatment has been successfully completed. Your input is crucial in assisting us in enhancing our services going forward, so we value and appreciate it greatly. We are committed to ensuring your comfort and well-being throughout this process.
We will set up an easy and comfortable VIP transfer back to the airport when it's time to depart. Your care and satisfaction are our top priorities throughout the entire process.
We are working with top-tier surgeons
Choosing the right surgeon is vital for receiving exceptional aesthetic procedures tailored to your specific needs. Our team of highly skilled professionals guarantees the highest standard of care, incorporating the latest advancements in technology and innovative treatment
Discover exceptional results at CatchLife, here quality meets affordability.
CatchLife is a health tourism company that offers a variety of services, including aesthetic surgeries, obesity surgeries, eye treatments, and dental procedures, among others. Our doctors and nurses are committed to providing our patients with the highest level of care and careful attention to detail. We offer a variety of packages to meet your specific requirements, and we can assist you in arranging everything from accommodation to medical care. Choose CatchLife and get ready for change!
Turkey is a leading destination for health tourism.
Why Should I Choose Turkey?
Turkey is a leading destination for medical tourism, providing high-quality healthcare services with flexible scheduling and respected surgeons. Its modern healthcare system along with dedication to personalized service make it an excellent option for patients seeking prompt and effective treatment.
Turkey is a popular medical tourism destination due to its high-quality healthcare services, experienced surgeons, and affordable treatment costs. Patients from all over the world can receive personalized care in modern facilities while also enjoying the rich culture and natural beauty of Turkey. The exceptional medical expertise and friendly environment of Turkey make it a top destination for those seeking medical treatment abroad.
Discover your new life with CatchLife
Let's Create Wonders Together!
Begin your journey today with CatchLife, where extraordinary beauty outcomes are crafted together. Our surgeons are highly qualified and experienced, and they use the latest techniques and technologies. We are committed to providing our patients with the highest quality care and the best possible results.
Contact Us today to learn more about how we can help you achieve your goals.
Hotel Accommodation
Hospital Stay
24/7 Assistance
Pre-Post Operation Tests
Pre & Post Doctor Visits
Post Operation Follow-up
VIP Transfer services
Breast Augmentation Packages
Hotel Accommodation
Hospital Stay
24/7 Assistance
Pre-Post Operation Tests
Pre & Post Doctor Visits
Post Operation Follow-up
VIP Transfer services
Hotel Accommodation
Hospital Stay
24/7 Assistance
Pre-Post Operation Tests
Pre & Post Doctor Visits
Post Operation Follow-up
VIP Transfer services
Hotel Accommodation
Hospital Stay
24/7 Assistance
Pre-Post Operation Tests
Pre & Post Doctor Visits
Post Operation Follow-up
VIP Transfer services
Our 24/7 Coordinator support ensures that you have access to high-quality care at all times
Batuhan
Patient Coordinator
Melike
Patient Coordinator
Defne
Patient Coordinator
Tunahan
Patient Coordinator
Sibel
General Coordinator
Before
After
Tummy tuck, also known as abdominoplasty, is one of the most popular procedures.
In addition to the physical benefits of a flatter, firmer abdomen and a more proportionate figure, a tummy tuck can also improve emotional well-being in a number of ways. For example, it can help people feel more confident in their appearance, which can lead to increased self-esteem and happiness. It can also reduce feelings of self-consciousness and embarrassment, which can improve overall quality of life.
Before
After
For numerous women, their breasts hold significant importance in their overall appearance.
Breast augmentation is a surgical procedure that involves the placement of implants to enhance the size and shape of the breasts. It is a popular procedure for those who seek to improve their appearance or correct asymmetry. Breast augmentation can have a positive impact on both appearance and self-confidence, which can benefit women in all aspects of their lives.
Before
After
Rhinoplasty, also known as a nose job, is a surgical procedure that reshapes the nose to improve its appearance or function.
Rhinoplasty, also known as a nose job, is a surgical procedure that can be performed for a variety of reasons, including improving the appearance of the nose and correcting functional issues such as breathing difficulties.
An unbalanced or disproportionate nose can negatively impact the overall harmony of the face. Rhinoplasty can help to create a more balanced and aesthetically pleasing facial profile by altering the shape, size, and/or structure of the nose. In addition to improving appearance, rhinoplasty can also improve breathing by correcting a deviated septum or other structural problems. The decision to undergo rhinoplasty is a personal one, and it is important to discuss the risks and benefits of the procedure with a qualified plastic surgeon.
Before
After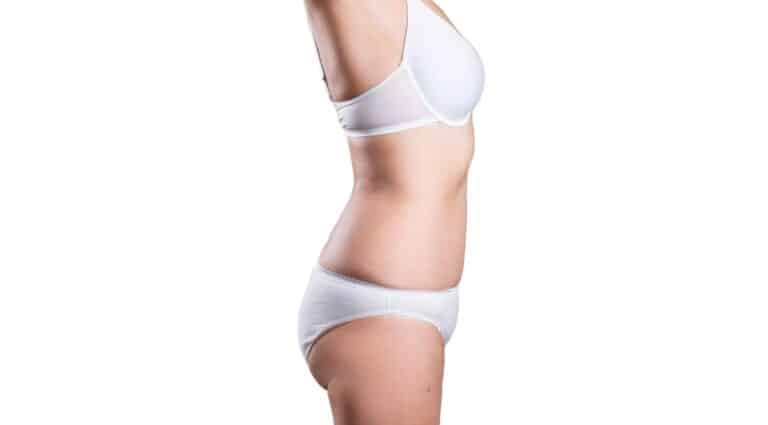 Liposuction, also known as lipo, is a procedure designed to eliminate excess fat deposits from the body.
Body contouring is a surgical procedure that effectively removes excess fat from targeted areas using advanced suction techniques. This popular aesthetic procedure is highly desired by patients seeking to enhance their body shape and achieve a more refined physique.
Discover what our patients said about their journey! At CatchLife, we've received hundreds of positive reviews on trusted platforms like Trustpilot, Google, and WhatClinic. Our patients, shared their experiences with us.
Contact Us and Get Ready For Change.
Frequently Asked Questions
Face
How much does a facelift cost in Turkey?
The facelift cost in Turkey is determined by various factors, such as the patient's medical history, the surgeon's fees, the type of anaesthesia used, and the chosen surgical facility. However, at CatchLife, affordable prices for facelift surgery start from 2900 GBP.
A mini facelift is a cosmetic surgery that aims to improve the visible signs of ageing on the face and neck. It can be a good option for those who want to achieve a younger-looking face with minimal scarring and recovery time.
What is the best age to get a facelift?
The best age to get a facelift varies from person to person, depending on individual factors such as skin elasticity, bone structure, and overall health. In general, facelifts are most commonly performed on patients in their 40s to 60s. Depending on their needs and goals, some patients may choose to have surgery earlier.
How long does a facelift last?
A facelift can generally last anywhere from five to ten years or more. To maintain the results of a facelift, patients are advised to follow a healthy lifestyle, protect their skin from the sun, and consider non-surgical procedures such as injectables or laser treatments to enhance and prolong the effects of their facelift.
How long does it take to recover from a facelift?
The time it takes to recover from a facelift can differ for each person depending on how their body responds to the surgery. However, most people must take at least two weeks off work and other activities to recover. During this time, it is common to experience swelling, bruising, and discomfort around the area where the surgery was performed.
After the surgery, every patient's experience with pain after a facelift can be different. Some patients may experience more pain and discomfort than others, while some may experience very little. The surgeon and their team will provide appropriate pain management options to help minimize discomfort and ensure a smooth recovery.
Am I too young for a facelift?
In general, facelift surgery is typically performed on patients who are in their 40s or older. However, this can vary depending on the individual's unique facial anatomy, skin type, and aesthetic goals.
Other non-surgical options, such as dermal fillers, and skin resurfacing procedures, can help improve the appearance of the face and address signs of ageing in younger patients.
Where are facelift scars?
Scars from a facelift are usually located where they can't be seen easily, such as behind the ear or in the hairline. In a mini-facelift or short-scar facelift, the incisions are shorter and may only be in front of the ear or around the earlobe. This helps to reduce the amount of scarring and makes the recovery process faster. Although the scars are permanent, they are usually hidden well and will become less visible with the right care and healing.
Breast
Body
Discover Your New Life!
Contact Us today to schedule your free consultation and start your journey to achieve your goals.